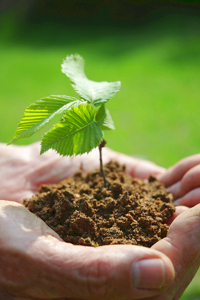 Guest Post By: Tom From BuildThatList.com
Everyone is touting the phrase, 'The Money Is In The List', but this is usually coming from pro bloggers or master list builders who have tens of thousands of email subscribers!
It is easy for them to say that list building is profitable when they only have to convert 0.01% of their list to be making good money, but what about the rest of us? Can we have a small yet profitable list?
Yes….. But Why Settle For Small?
If you are able to build a responsive, yet small list, that brings is consistent profits (even though it may not be much), why are you not focusing on growing a LARGE and responsive list?
If your 200 subscriber list is consistently making you $50 a month, why wouldn't you try to grow your list to 2,000?
2,000 is not an unrealistic figure. If you gained 6 new subscribers a day, in just one year you would have 2,190 subscribers in just one year! Gaining 6 new subscribers a day does not have to be hard, and being a blogger puts you in a great position.
There are three simple things, as a blogger, that you can do to build your list…
(And you can use these for your email list or to increase your feed count!
Write Killer Content

If you want your visitors to give you their details so that you can send them more information, then you better be posting killer content, consistently on your blog.

As a blogger, each post becomes it's own individual sales page for your email list and the better your content, the more likely someone will be willing your hand over their details when they are confronted with your email sign up form.

Make It Easy To Subscribe

I don't know about you, but I sometimes wonder if some bloggers really want to build their lists. You find a blog that you love, you're keen to get more info out of them – but their RSS Buttons and email sign up forms (if they have any) are hidden at the bottom of the page or stuffed in between ads.

If you want your visitors to subscribe to your list, then you have to make it as easy as possible for them to do so.

Here are a few tips:

Have Large Subscribe Buttons
This comes down to visibility. If a person cannot easily see where or how to subscribe, you are drastically reducing the chances of them joining your list. This means you want a call to action that is VISIBLE, LARGE and ABOVE THE FOLD.
Capture Leads At The End Of Your Posts
This has to be my favourite lead capture method because there is no better time to convert a visitor to subscriber then when they have just received some fantastic free advice from your post.

Have An Unmissable 'Bribe'

Now unless you are Darren Rowse or some other pro blogger, chances are you are going to have to offer up some form of incentive to help sweeten the deal.

This 'bribe' can take the form of an ebook, e-course, software or really anything that is of value to your clients. The key here is to find something that will continue to build credibility and trust with your new subscribers.
If you implement these three simple tips to your list building strategies, you should have no problem building a highly responsive and large email list from your blog traffic.
Tom runs BuildThatList.com. A blog that provides simple list building strategies to help bloggers and internet marketers grow and nurture responsive email list. Follow him on Twitter.

Also don't forget to subscribe to the Blog For Profit Newsletter. We include information in the newsletter we don't feature here on the blog. And when you subscribe, you get a free copy of our eBook , Blogging Tips to Help You Blog.